Book launch!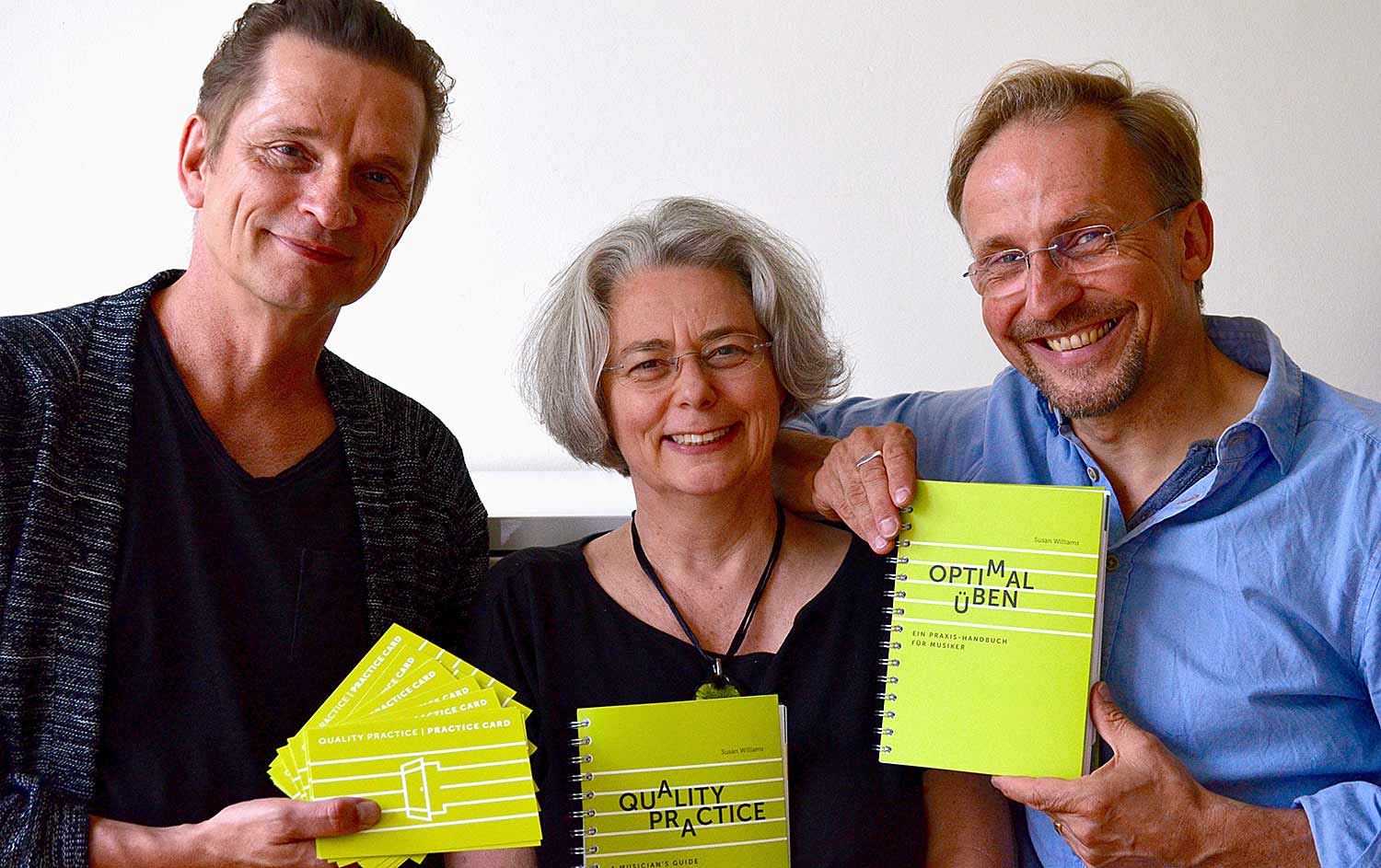 Graphic designer Andreas Wilhelm, Author Susan Williams and German translator Matthias Jäger
My handbook Quality Practice is now available in English and in German ('Optimal Üben'). Order a copy now!
The online version of the book is now available to members of the Netzwerk Musikhochschulen.
First year students at the Royal Conservatoire Den Haag will all receive a copy and have an introductory workshop at the first year festival in September.